Title: 911 Operator
Platform: PC / MAC: Q1 2017
Genre: Managment
Developer: Jutsu Games
Producer: PlayWay SA

Steam
2.12.2016
GDWC SERIOUS CATEGORY WINNER: 911 Operator, Jutsu Games, Poland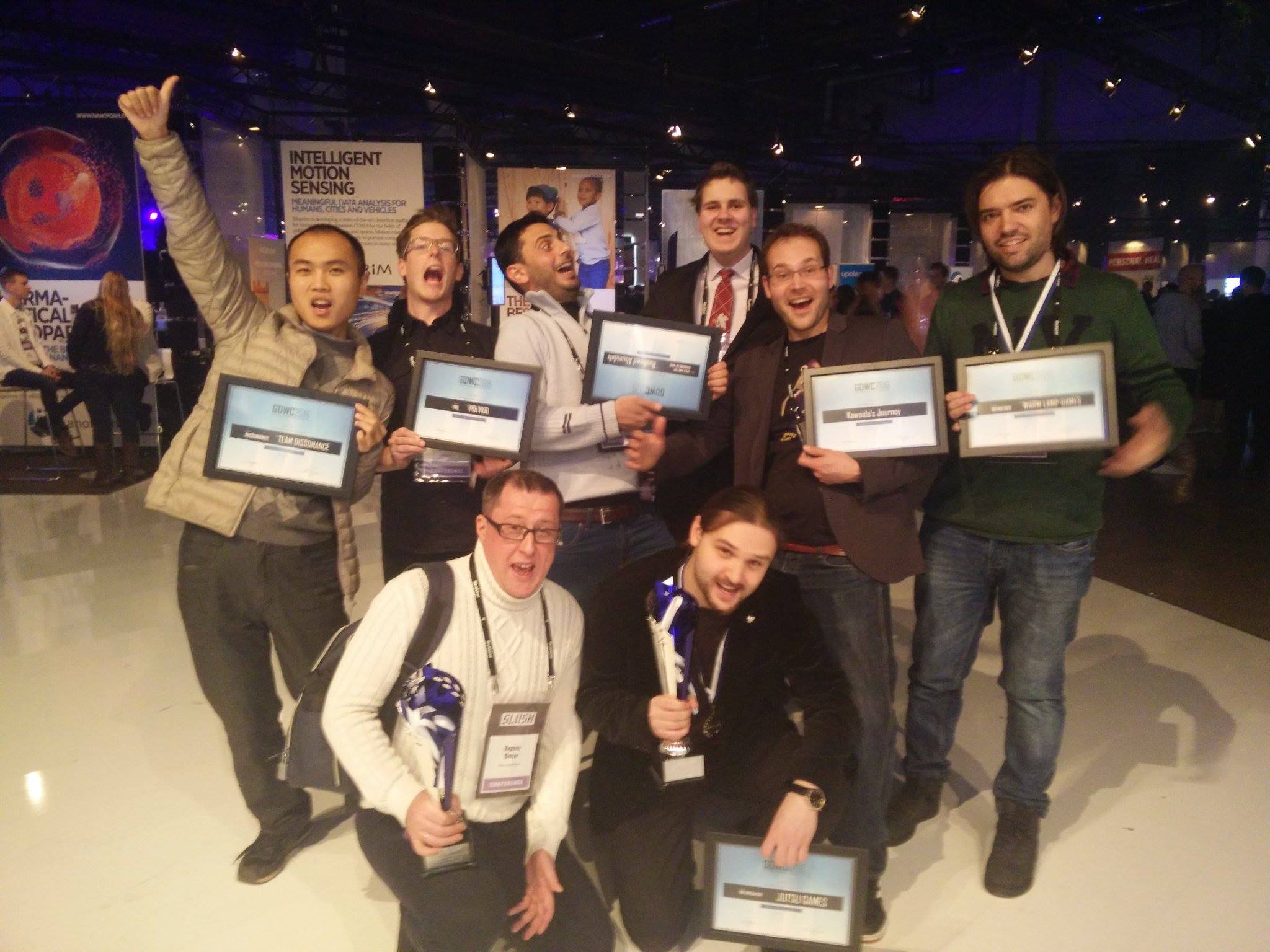 About 911 Operator wrote:
and many more
Trailer 2:
Trailer 1:
Fitst gameplays :
911 Operator
The game about the difficult work of people that manage emergency lines and services.
Main task is to answer incoming calls and to react properly ­ give first aid instructions, advise, dispatch correct number of firemen / police / ambulances , or sometimes ­ just ignore the call.
Key Features: ­
- Over 50 different dialogs ­ sometimes serious and dramatic, sometimes funny or irritating
- Real First Aid Instructions and procedures
- Option to download and play on ANY REAL CITY in the world! ­
- 10 carefully prepared cities in campaign mode with specific events.
Other features: ­
- Over 140 types of generated reports
- 12 types of emergency vehicles, including helicopters, vans, trucks and bikes
- Easily moddable
- Easily extendable by new dialogs
Joanna Mueller, Cliqist
The game looks solid and (with a little funding polish) could actually pass for an edutainment title. Three of the game's developers have previously worked in different facets of public service. Additional consultation was also provided by professional officers and medics to make 911 Operator's experience as authentic as possible.
http://cliqist.com/2016/07/25/zanswer-call-911-operator/
MIKE CHUA, Mikeshouts
Any brilliant feature is, you can choose to 'work' as an emergency lines dispatcher in over 8,000 cities, big or small, including New York, London, Moscow, Albuquerque, Ankara, Beirut, Busan, Cleveland, Philadelphia, and even tiny island state like Singapore.
http://mikeshouts.com/911-operator-emergency-services-video-game/
Ben Carmichael, Thosegamers
911 Operator is a game about the difficult work of emergency lines dispatchers. Manage the teams of policeman, medics and fireman to many different cases. Answering emotional calls and try to help people.
http://www.thosegamers.com/think-you-can-handle-the-pressure-of-being-an-emergency-dispatcher-check-out-911-emergency/
Indie Degustator, Video Games 24
Dzięki OpenStreet Maps dostajemy możliwość rozgrywki w dowolnym mieście: Nowy Jork, Londyn, Warszawa czy też Łódź. Każdy będzie mógł spróbować swoich sił w ratowaniu zdrowia i życia w rodzinnym mieście czy też miejscu zamieszkania.
http://vg24.pl/911-operator-kickstarter/
Phillip Terenzi, Commander of Boston Dispatcher Center
"I am confident your game will be a huge success. I look forward to playing it."
Artur Schwacher, 112 operator and instructor, Poznan Disparcher Center
I can't wait when the game is ready!
Andrew Booth-Reddick, Ontario Dispatch Center
This is amazing idea and I have should this to all emergency dispatchers here and we are all impressed by the trailer.
911 Operator screenshots: