Title: Decompression
Publisher: PlayWay SA
Developer: Sathra Games
Platform: iOS
Genre: Top-down shooter
Download Decompression from the App Store
Watch the trailer on YouTube
Watch the gameplay on YouTube

9 june 2016: Game is now featured in 115 countries in AppStore !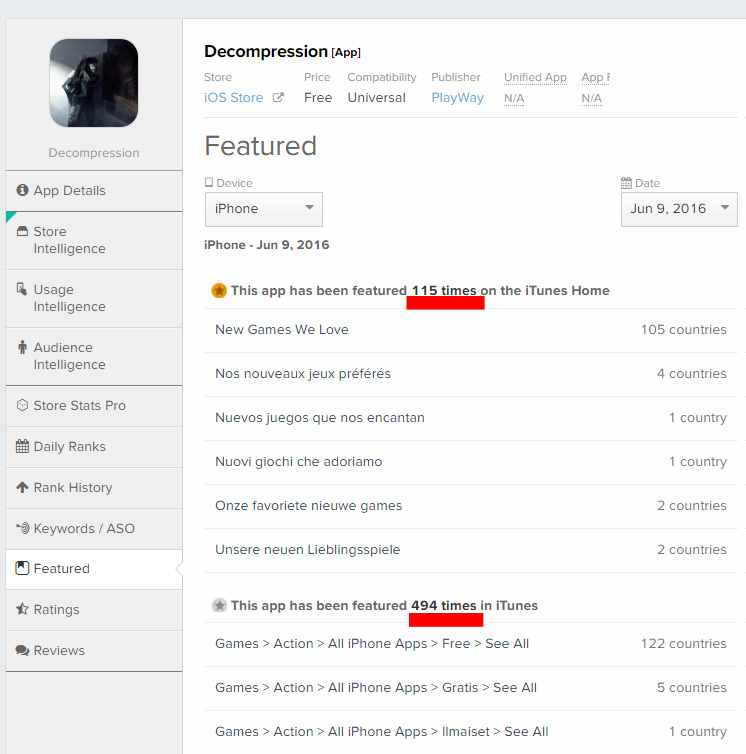 Decompression hits the App Store
In the far-space colonies the corporate war for resources continues.
WARSAW, June 8, 2016 - The wait is finally over. Game that was brought to life by the largest, Polish, video game crowdfunding campaign is available worldwide for all the iOS players.
Decompression is a top-down shooter targeted specifically for mobile platforms: iOS, Android and Windows Phone. The game emphasises the classic shooter mechanics and steers clear from today's trends of mobile gaming: cartoon graphics and omnipresent micro-transactions. Decompression was inspired by the Hard Sci-Fi stunners like Outland, Aliens or Total Recall. Here's what other had to say:
"Looks like a nice piece of a shooter" gamezilla.pl
"Pure rampage" Antyweb
"Mobile games are not a curiosity anymore" dobreprogramy.pl
"Newest project coming from four young and talented Poles" Onet
"Awesome Polish project (…) A game I'm waiting for" Android Now
Decompression is published by Playway, a company responsible for hits like Car Mechanic Simulator, Hard West, Ancient Space among others.
Packed with multiple types of action:
Deathmatch: Classic, free-for-all shootout

Team Deathmatch: Work with team-mates to eliminate the enemy

Capture The Flag: This banner represents all that we fight for

Last Man Standing: There can be only one
The tools of destruction are at your disposal:
Pistol

Assault Rifle

Shotgun

Plasma Rifle

Lasgun

Flamethrower
Customize your Marine
Power armors

Camouflage patterns
Experience the atmosphere
Soundtrack composed specifically for Decompression
Transform your phone or tablet to a handheld gaming console
Decompression supports MOGA and other Mfi game controllers on iPhone and iPod Touch.
Download Decompression from the App Store
Watch the trailer on YouTube
Watch the gameplay on YouTube
Visit the official website
Like us on Facebook