Title: Agony
Platform: PC / X1 / PS4
Release: 2017
Genre: Survival Horror
Publisher: PlayWay SA
Developer: Madmind Studio
Steam page


You can add Agony to Steam Wishlist now: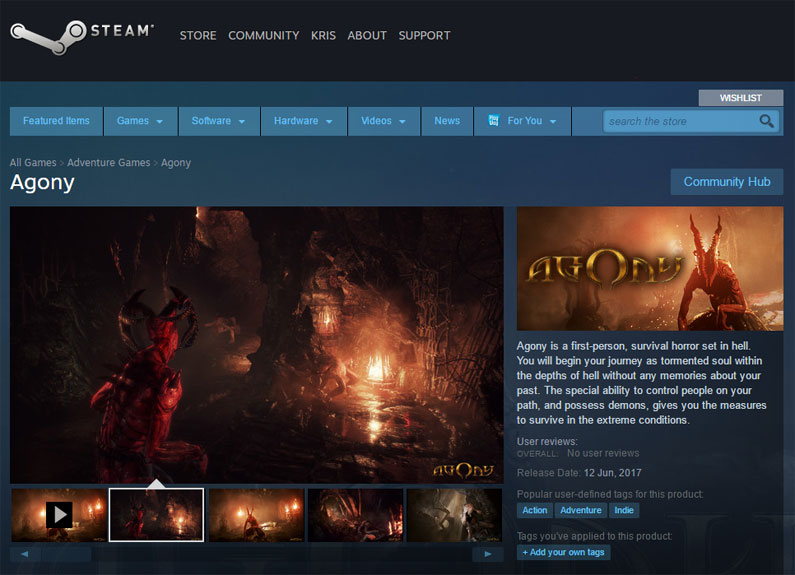 Agony - 1,000,000 views of 3 trailers:
Trailer:
mirror Trialer Youtube
Trailer by fan:
Madmind Studio invites you on a journey to hell!
Agony is a first-person survival horror game currently in development.
Players will begin their journey as tormented soul within the depths of hell without any memories about his past.
The special ability to control people on their path, and even possess simple minded demons, gives the player the necessary measures to survive in
the extreme conditions they are in.
4600 LIKE , 4500 SHARE, 360 COMMENTS