Title: Slice, Dice & Rice
Platform: PC
Genre: Fighting
Producer: PlayWay SA
Developer: Dojo Games
Planned: 27.04.2017 PC / PS4 Q4/2017
STEAM


"Slice, Dice & Rice" Nintendo Switch ( 9.8.2018 )


Slice, Dice & Rice coming to PS4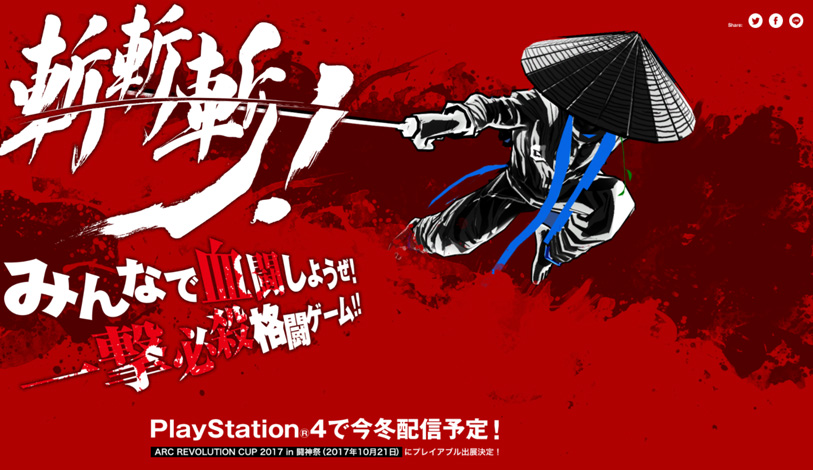 Slice, Dice & Rice on Steam now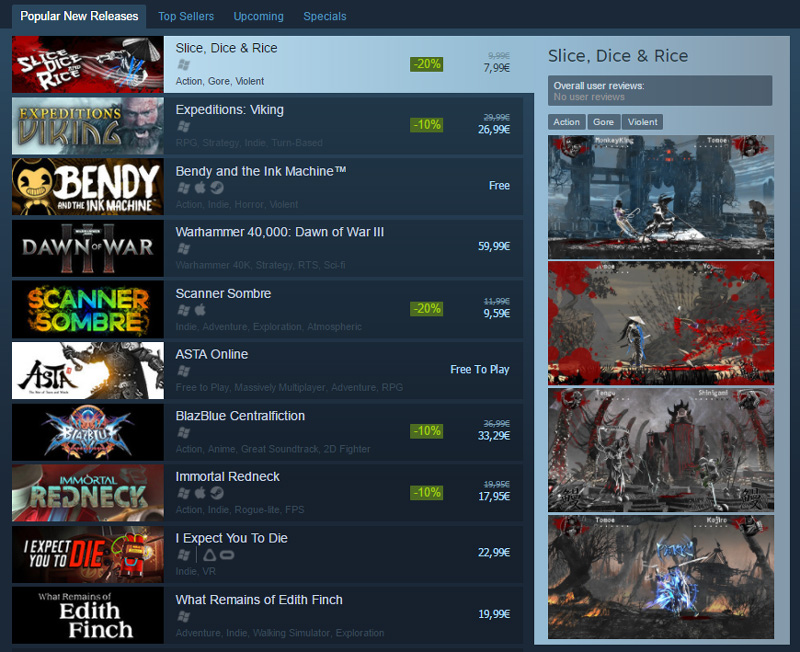 It is our fastest Greenlight - 6 days from Greenlight to STEAM !
and over 390 positive or very positive comments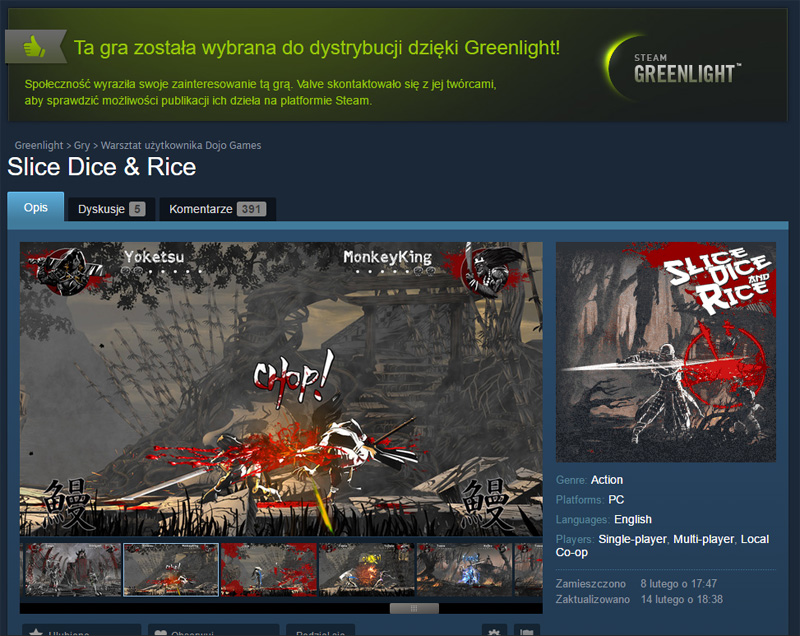 SRK wrote about our game: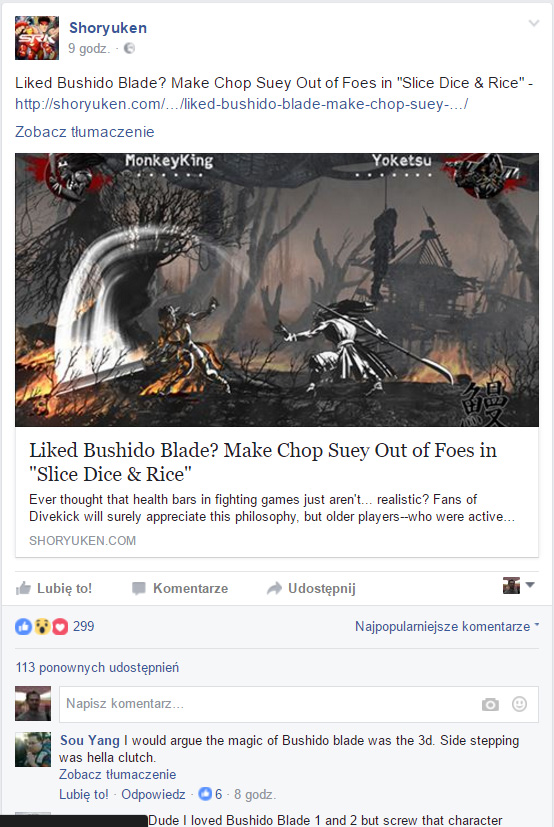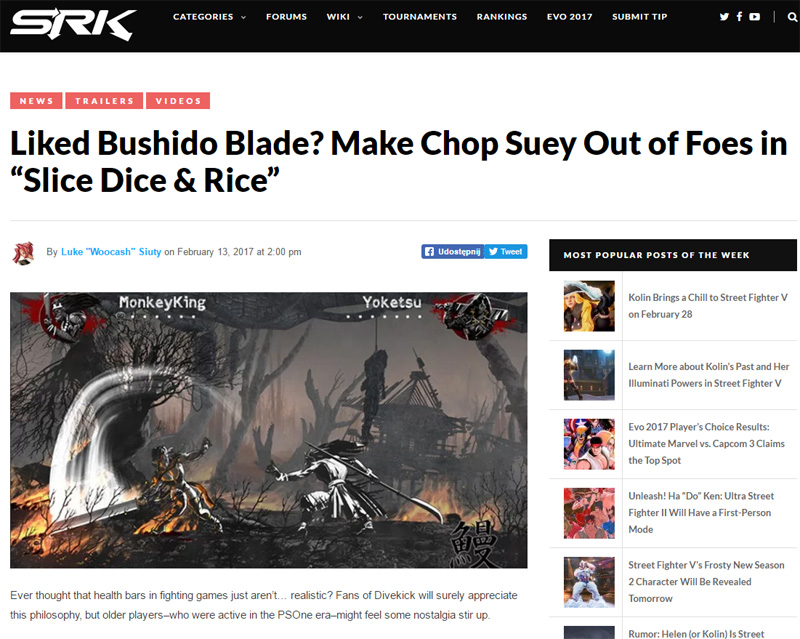 Slice, Dice & Rice on Steam Greenlight 8.2.2017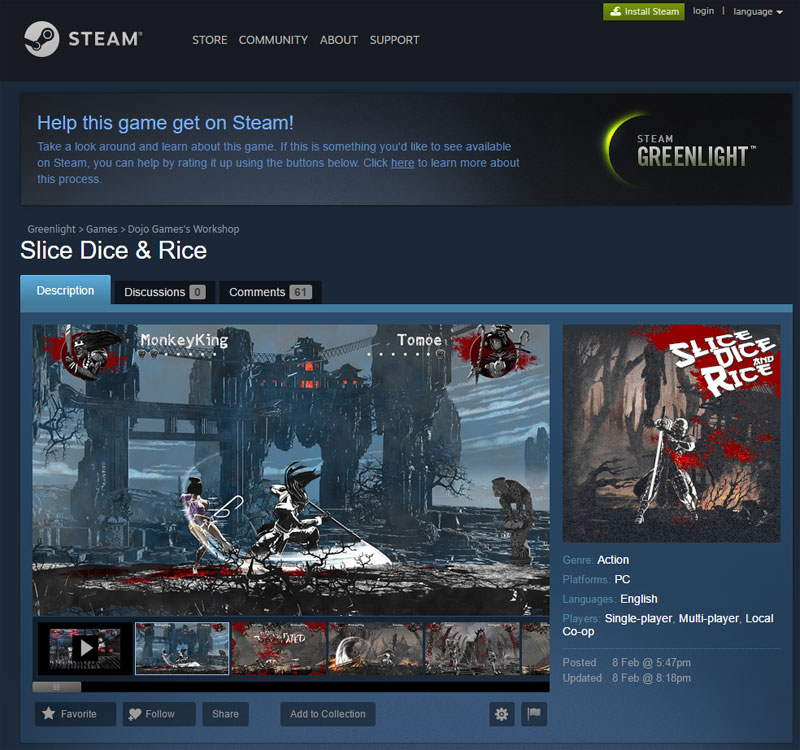 Slice Dice & Rice is an indie fighting game with no health bars. Inspired by Bushido Blade, it revolves around the idea of finding an opening in opponents defense and ending the round with a single, clean hit.
Gone are the tedious hit points – each scrach impairs your movement, every wound might be your last.
- Comic-style graphics
- 8 distinctive characters
- 6 uniquely styled maps
- Realistic Bushido Blade inspired fights
- Clash between samurai, ninjas and more
- Easy to play, hard to master
- 'Couch' multiplayer
- Story for every character