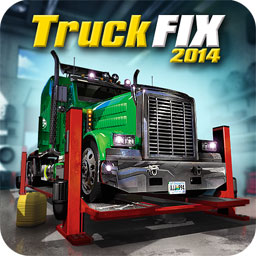 Title: Truck Fix Simulator 2014
Publisher: PlayWay SA
Developer: InImages
Platform: iOS, Android
Genre: Simulation
Released 9.2014

ANDROID: download for free
APPSTORE: download for free


Now you can see how the work of truck mechanic looks like.
- Repair the truck and its components
- Improve the equipment and the tools
- Choose interesting orders
- Replace or repair damaged parts
- Plan the purchase of spare parts
- Perform special tasks and receive awards
In the game you will find:
- Over 70 different parts
- Over 50 defects to be removed
- Unlimited number of orders to perform
- Unlimited number of special tasks
The game is available to all for free!

Game is free for all without any limitations!