Farm Expert 2016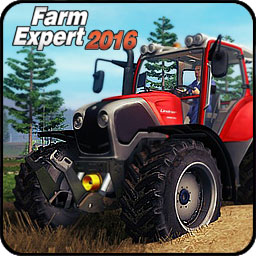 Title: Farm Expert 2016
Publisher: Ravenscourt / KochMedia
Copyright: PlayWay
Developer: Silden
Platform: PC
Genre: Simulation
Released 15.5.2015
STEAM: BUY
Farm Expert 2016 takes the player to the countryside and gives hobby farmers full control in the comfort of their home. Farm management, cultivating fields, planting crops, animal ranching as well as buying and selling your own products and new equipment are just a few of the game elements this State-of-the-art farm simulator offers.
Unique Game Features
- Successfully manage your farm
- Harvest crops and fruit
- Take care of your cattle and other animals
- Tons of licensed machines to use
- Stunning, highly detailed graphics
- Realistic game physics for more authentic machine handling
- Multiplayer co-op mode
© 2015 and published by Ravenscourt, a Division of Koch Media GmbH, Austria. Developed by Silden. Ravenscourt and its respective logos are trademarks of Koch Media GmbH. All other trademarks, logos and copyrights are property of their respective owners. All rights reserved.