Farm Manager 2018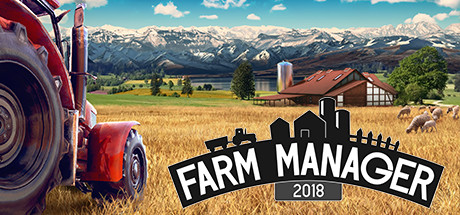 Steam score 69% ( 1988 reviews)
Title: Farm Manager 2018
Platform: PC
Genre: Simulation & Time managment
Developer: Cleversan
Release date: 6.4.2018
Buy on Steam
Buy on Humble Bundle
Buy on Amazon
5.12.2018 Farm Manager 2018 - Brewing & Winemaking DLC
on Steam soon!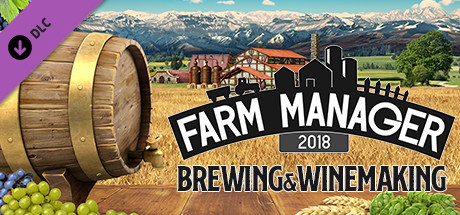 The "Brewing and Winemaking" package allows you to enter the production of the world's most famous spirits - beer and wine - from planting frail plants, harvesting crops to production and aging in the cellar of the most valuable specimens. New scenarios that will allow players to explore the mysteries of the centuries-old tradition of beer and wine production.
New plants are more opportunities
The extension contains 13 new plants for cultivation, including the 6 most-known strains of vines, barley and 6 species of hops. Each plant has its own specific needs, which is why only their proper care will allow you to collect abundant crops.
Machines in motion
Harvesting by hand takes a long time and is no longer profitable in large areas. On the machinery market you will find a new machine intended for harvesting vines, which will speed up work in the field.
Additional buildings and extensions in industry
Craft beer or commercial beer? Wine with various details of the grapevine? In Farm Manager 2018 "Beercraft and Winemaking" all these options are available. The additional content also includes a place for the production of various types of malts, which will certainly be useful when brewing beer. In production buildings, on a small scale you can choose your own mixes and, step by step, create your unique recipe and place your own label on the produced bottle.
Resting matters
How to increase the value of wine? Of course by aging them! At your disposal you have a new type of storage - a cellar where you can store the most refined effects of your work.
New challenges
The tradition of beer and wine production dates back many centuries, so it is worth to deal with the cultivation of hops and vines in two additional scenarios and learn the secrets of their production.
Farm Manager 2018 - release 6.4.2018 . Top 3 Steam Global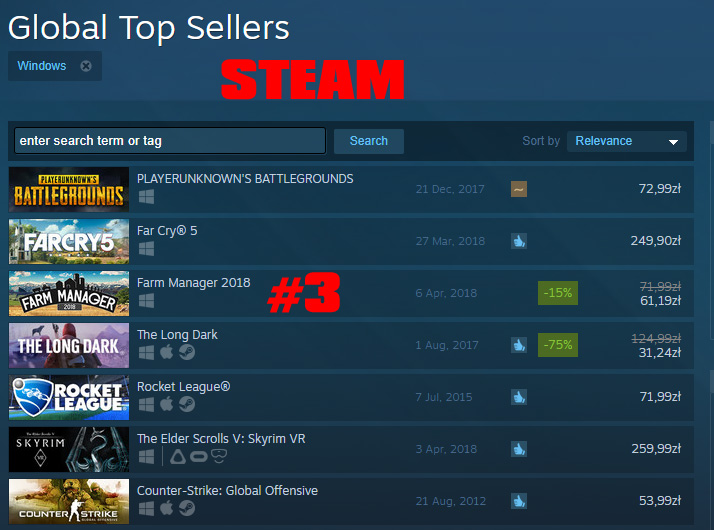 Farm Manager 2018 - gameplay
Manage your own farm in the game Farm Manager 2018! To expand your farm business, produce cheap and sell your products in high prices. Control the process of land cultivation, employ the best staff, buy the most appropriate farm equipment, raise livestock and process the harvested crops. Various camera modes allow you to enter into a strategic view as well as to look at the world through the eyes of the employee. Respond to the changing weather and seasons. Create a greenhouse to sell crops in early spring. Buy new and used, special agricultural machinery, to quickly collect and sell crops before their expiration date. Optimize costs and employ seasonal workers only at the harvest time. Accept challenges from neighbors to prove who is the best farmer in the area.

You do not want to cultivate typical wheat, don't you? Perhaps you would love to have an orchard with apples, strawberries or cucumbers. In the Farm Manager 2018 you can have more than 20 different crops that you can cultivate by hand or using machines, where each harvest has a precise expiry date. Before you plant your seedlings, first remember about the proper preparation of the land for cultivation. Watch your plants as they grow from green, fragile seedlings up to the state of flowering, ripening and being ready for harvest.Do not forget about watering in periods of drought. If plants are not threatened properly they become ill, lose their quality and eventually decay.

On the machines market you can buy both new and used agricultural machinery. You have a choice between nearly 40 machines. Remember that cheaper and previously used may quickly spoil, especially when inexperienced employee operates the machine. Before buying first agricultural machine build a garage to ensure sufficiently large parking space.

A real farm is not just about agriculture fields. You can choose from more than 40 buildings starting from farm buildings and barns ending with manufacturing plants and factories. Has the plague on your harvest had happened to you? Maybe it is time to invest in a factory? Build a specialized factory to process what you have managed to grow. Produce juices and frozen food. You produced too much sheep's, cow's or goat's milk? Start to produce cheese or butter, unless you prefer to switch your farm for the production of meat.

The cultivation of plants is not enough? The Farm Manager 2018 allows for breeding animals. Starting from the smallest such as bees, rabbits or turkeys, but you can also breed goats and cows. Be sure to provide them with adequate animal feed and skilled caregivers.Take care about newly purchased animals before they begin to produce eggs or milk. Bees love buckwheat and colza, so create an apiary nearby the field with the proper plants. When the animals get sick you will need to call the vet, and if you want to breed your animals, you'll have to call the inseminator.

Challenge with variable weather conditions such as drought or torrential rain and collect all the crops before the first frost and snow. Look out for the rainbow during a gentle rain or watch the lengthening shadows, changing sunlight and color dependent on the current season. At any time you can enter the photo mode to perform spectacular shots of your farm bathed in warm autumnal colors, or in a dark scenery during a lightning storm in the background.

The Farm Manager 2018 offers 3 different game modes! You have a campaign, 15 scenarios and leisure mode. The campaign will guide you through all major aspects of the game and learn how to properly manage the farm. Scenarios show how to deal with specific situations and tasks. In leisure mode you will have complete freedom of actions that will enrich your tasks and contracts. Choose your favorite game mode, and let's do it!

If you miss any crop, machinery or building you can always make it by yourself, by simply adding to the game and share with other players. Shared standard components allow for faster creation of the target model. The expected object parameters can be set by selecting it in a clear form.