PlayWay was created in 2011 to build games for PC, Xbox, PlayStation, Nintendo Switch, Android and iOS. Since then it has produced and released over 100 games that are sold or downloaded worldwide.
PlayWay is direct shareholder in more than 100 game development companies, with more then 200 games still to come.
Company was founded by Krzysztof Kostowski, who has been working in the gaming industry since 1991. In October 2016, Playway was listed at Warsaw Stock Exchange and joined an index the 80 largest companies of Poland. Over 10 companies from PlayWay are now on Warsaw Stock Exchange.
PlayWay is selling their products via their account on platforms such as: STEAM, AppStore and GooglePlay. USA, China and Germany are the biggest markets corresponding for a total of 60% of sales.
Most important games are: Car Mechanic Simulator, House Flipper, Thief Simulator, Uboat, Discovery Gold Rush.
Titles for 2023 year
News from PlayWay 1.2023 / subtitles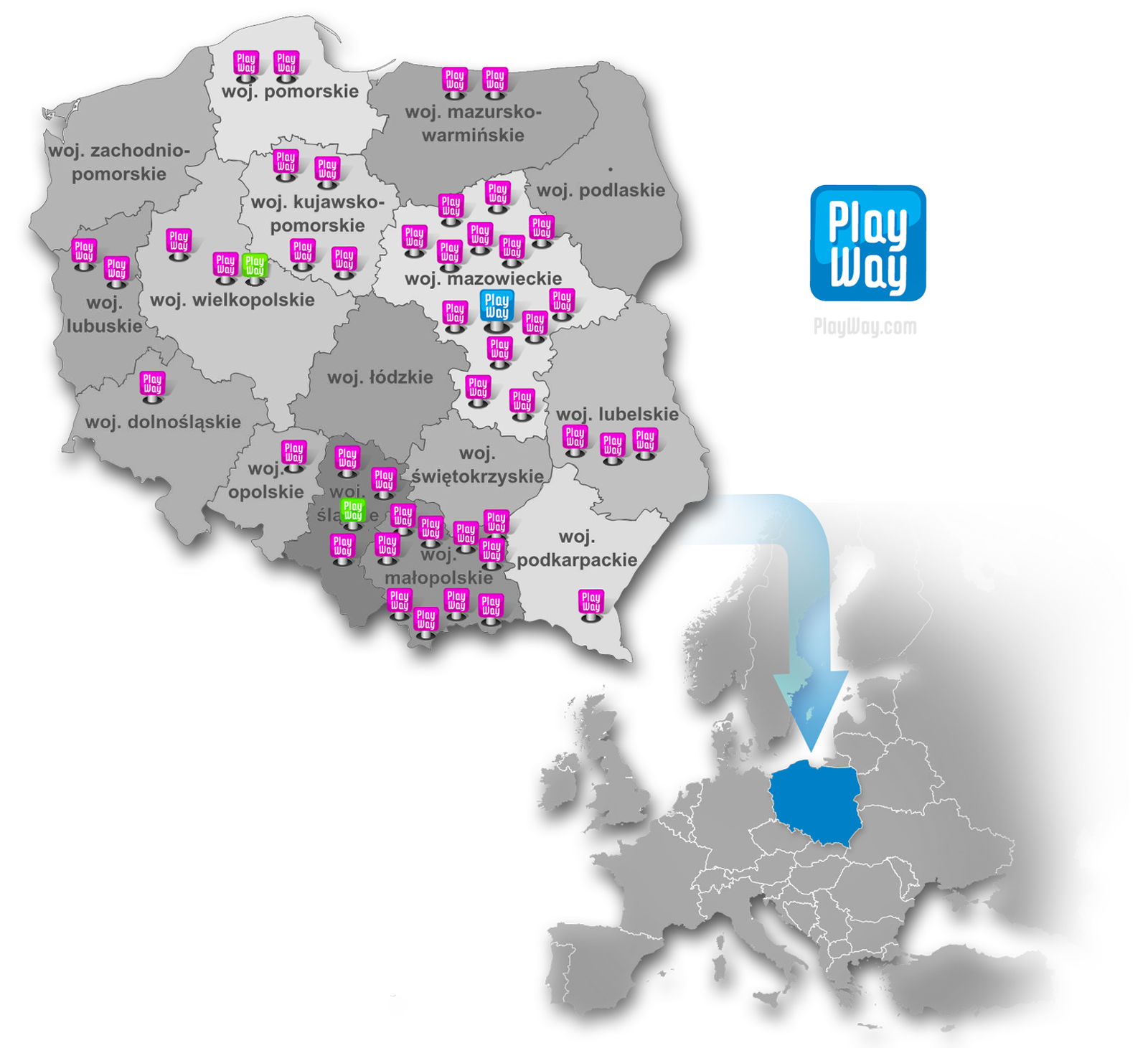 PlayWay SA IPO GPW 19.10.2016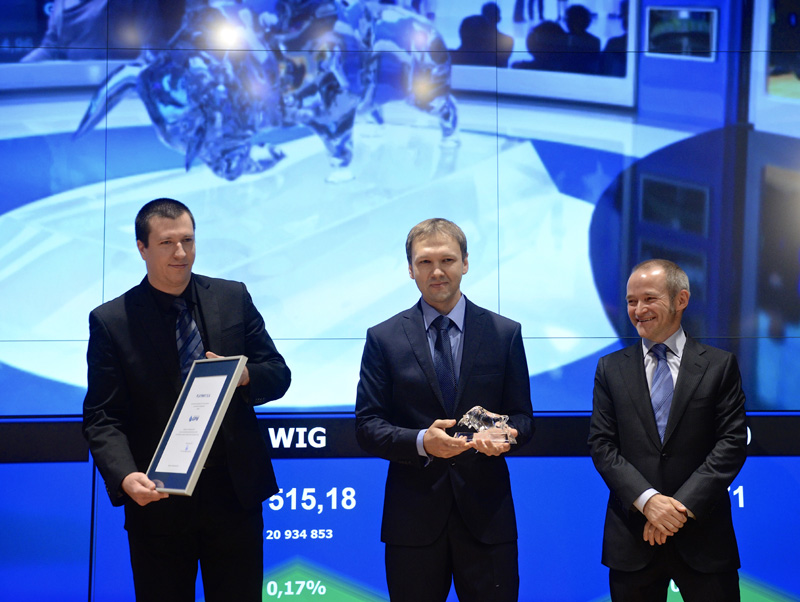 Krzysztof Kostowski CEO PlayWay SA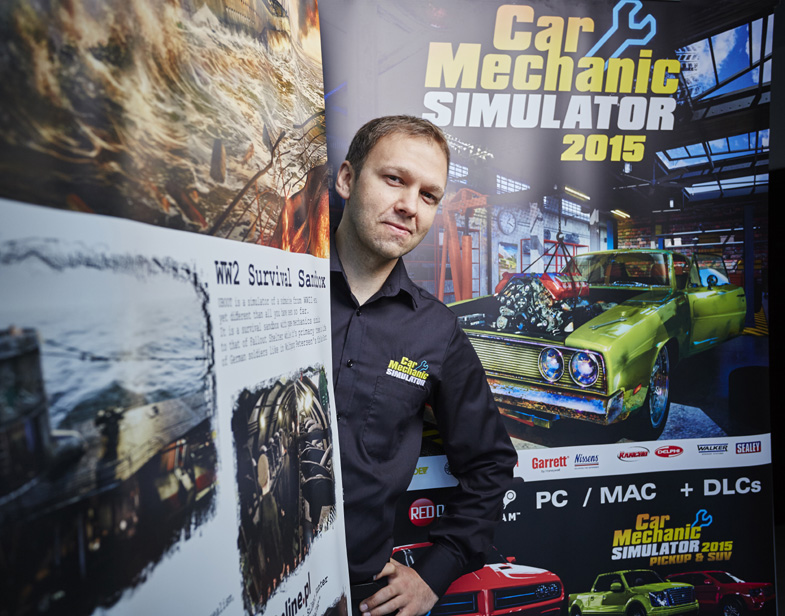 ---
Krzysztof Kostowski ( english )

Krzysztof Kostowski is a self-made entrepreneur and gaming industry veteran, working in the gaming business since 1991. Initially he was co-owner of the largest wholesaler of computer games in Poland, where he was responsible for the full process from creation of new games, sale of licenses, contacts with foreign customers, publishing monthly magazines with full versions of games to recruiting new developer teams.
In 2011 Krzysztof launched his new company Playway S.A. that has quickly established itself as a leading developer and publisher of PC and Mobile games worldwide. Playway has a unique business concept, with objective to diversify and minimize risk by creating a large number of games, using many different teams, located a various cities in Poland. This objective has been fully achieved already by the end of 2015 - the company has produced more than 40 games in past and now working on 60 titles which are developer in 44 development teams..
Krzysztof recent plans are even more exciting and ambitious, recently he decided to enter the main stock market in Poland (GPW). At the same time he will be soon opening live-in PlayWay Campus (located in Izabelin near Warsaw) where game developer teams can join Playway - with flexible rules of cooperation and free of costs.
---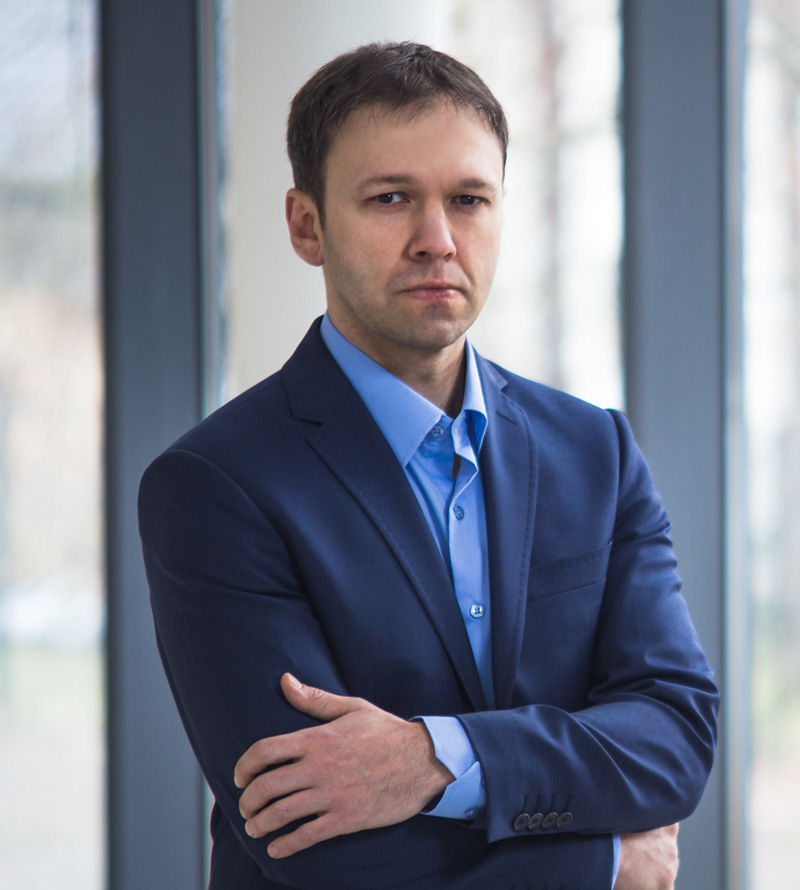 ---
Andrzej Włodzimierz Dudek ( english )
Vice President of The Management Board of Grupa PlayWay S.A.
Mr Andrzej Dudek is a graduate of the University of Cambridge and he is also a graduate of Jerome Fisher Dual Degree Program in Management & Technology, The Wharton School and The School of Engineering and Applied Science at The University of Pennsylvania. Andrzej graduated with honours from both universities. He has also been awarded prestigious scholarships including Joseph Wharton Scholar, Benjamin Franklin Scholar and Cambridge Overseas Trust Scholar. He graduated concurently with three degrees with highest honours in mathematics, computer science and economics.
Mr Andrzej Dudek is an experienced entrepreneur, investor and investment banker with 20 years of international experience, strong track record and unique network.
Mr Andrzej Dudek has worked inter alia at McKinsey & Company, The Boston Consulting Group, Booz Allen & Hamilton in New York, Credit Suisse First Boston (IBD Tech Group) in London and Morgan Stanley (M&A) in London. He was also Vice President and Head of CEE Investment Banking at Barclays Capital in London (as Head of Barclays Capital responsible for the CEE region, Andrzej increased the scale and results of Barclays Capital in CEE by almost three times and in Poland by almost five times). He was also Partner at the international investment fund Kerten Private Equity.

Furthermore, he was also Vice President of the Management Board and CFO of Polish Energy Group (one of the largest energy groups in Central Europe and the biggest in Poland).
Mr Andrzej Dudek has also served on the Supervisory Boards of the following companies: Polkomtel
S. A. (the leading telecommunications group and mobile operator in Poland) where he also served as Head of the Audit Committee and Elektrownie Szczytowo-Pompowe S. A. (the leading renewable energy group in Poland) where he served as Chairman of the Supervisory Board.
He is also a member of the Supervisory Board of Erato Energy (Tech Invest Group
S. A.).
Mr Andrzej Dudek is also a Co-Founder and the largest shareholder of innovative telehealth company Global Teleclinic & Assistance.
---