Demolish & Build 17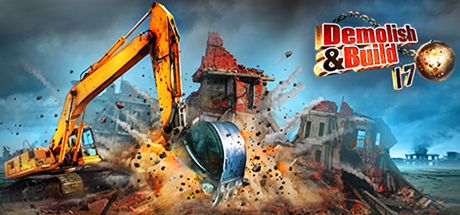 Steam score 74% ( 239 reviews)
Title: Demolish & Build 17
Platform: PC
Genre: Simulation
Release: 19.10.2016
Publisher: PlayWay S.A.inc
Demolish & Build 17 - gameplay by WhyBeAre
Demolish & Build 17 - gameplay by HatFilms
Demolish & Build 17 - new trailer
Demolish & Build 17 - 1st reviews:
More YouTube videos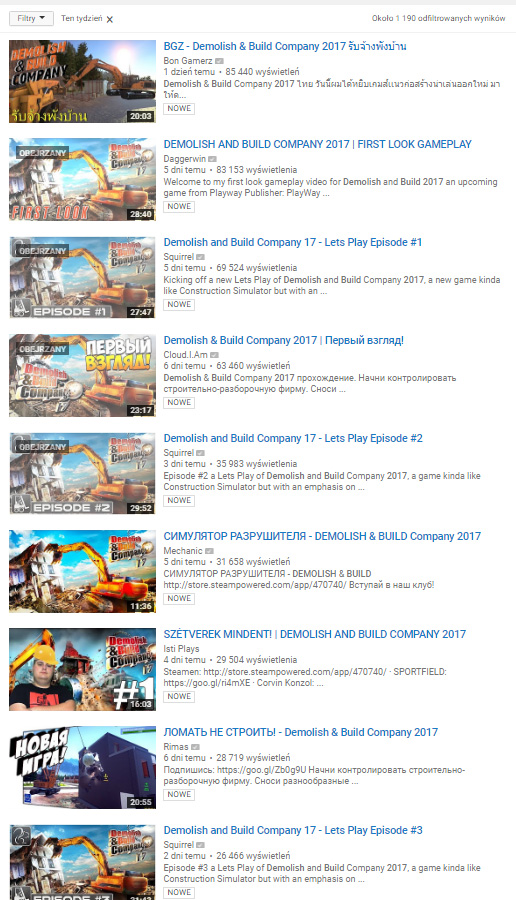 Become a boss of Demolish & Build firm. Destroy small wooden huts and huge concrete buildings.
Invest earned cash in your own land properties and rent them for profit in open sandbox world.
Use various hand tools, buy new machines and customize their parts for specialized tasks.
- Various machines to work with
- Open sandbox world
- Advanced destruction system
- Invest, Build and Profit
- Hire and manage your workers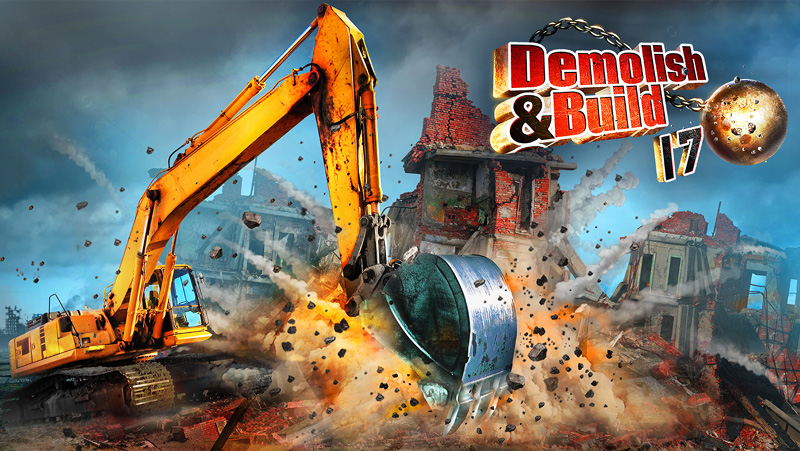 Demolish&Build 17 is new edition of our Construction Machines Simulator 2016.
If you didnt play 2016 edition , you can check now.
SpeirsTheAmazingHD ( over 1mln sub youtuber ) liked our game - and started new serie on YouTube.