Ultimate Fishing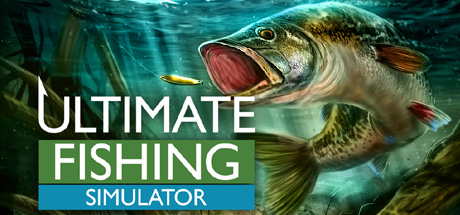 30-08-2018
Ultimate Fishing Simulator - from Early Access to final game
Steam reviews +80%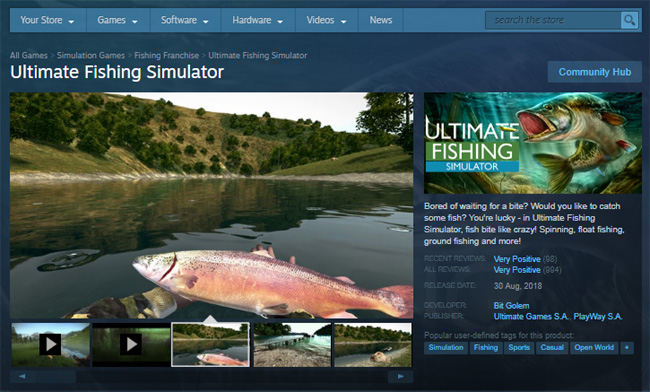 30-11-2017
Ultimate Fishing Simulator - Early Access on Steam
Top 10 Steam Global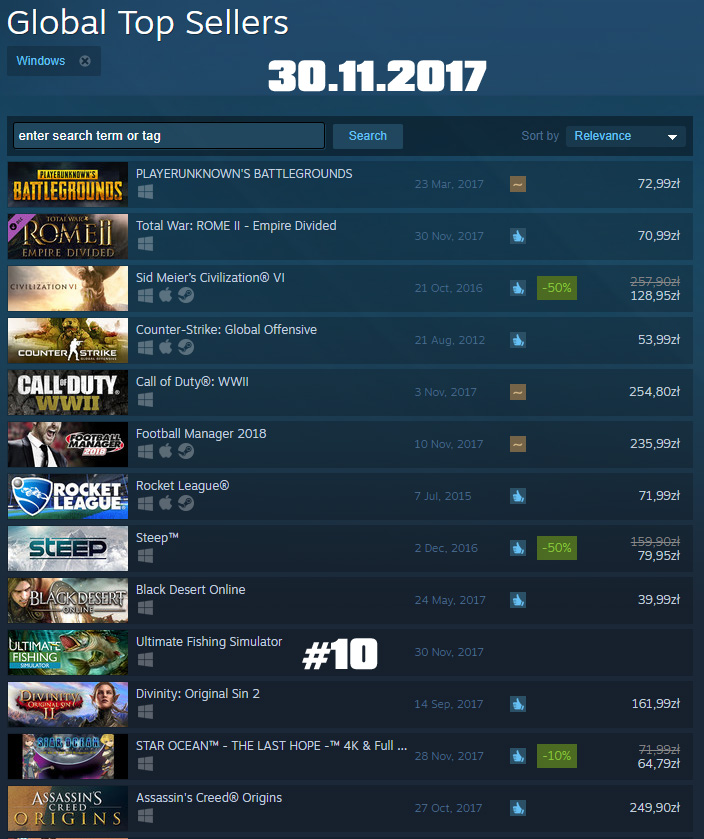 Ultimate Fishing Simulator - get Kickstarter Project we love!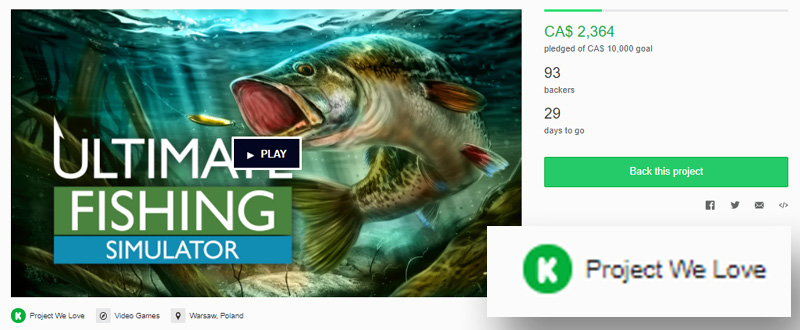 Ultimate Fishing is an unusual fishing simulator, featuring realistic graphics, physics and gameplay. Cross the boundless seas and oceans, discover the deepest recesses of rivers and lakes!
Show patience and care when hunting BIG fish! Do not think it will be easy.
Believe me ... You have not seen anything like this yet!
Ultimate Fishing Will Include
7 realistic fisheries from all over the world (Canada, Arizona, Panama, Louisiana, Russia, etc.)
Dozen of fish species (pikes, trouts, etc.),
Huge selection of equipment (rods, reels, baits, decoys, hooks, ...)
Dynamic weather,
Multiplayer mode with chat and tournaments,
And
ULTRA REALISTIC WATER!
CAMERA FROM THE BAIT VIEW!
FULL DAILY CYCLE (DAY / NIGHT)!
SEA FISHING!
ICE FISHING!
BOATS!