Car Manufacture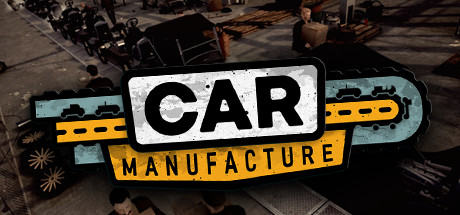 Title: Car Manufacture
Release date : 2019
Genre: Manager
Publisher: PlayWay
Developer: Pixel Flipper
Steam

ABOUT THIS GAME
The beginning of the XX century brought us new opportunities. Show off the qualities of an excellent leader, as you will become the head of the car factory. It is up to you what will the future of the automotive industry look like.
You will participate in the process of creating a car from the beginning to the end. Test manufactured cars as soon as they leave the production line.
Behind every car you create are people, more or less experienced. It is your responsibility to make the factory run at full capacity. Assign tasks accordingly to the skills of employees.
The development of the production line is the keystone. Start with individual stations to turn them later into a group of smaller, more-effective positions. Who knows, maybe in the future you will become a completely independent plant that produces even the smallest screw.
In big business, it is easy to stay behind. Research new technologies and employ supervisors to ensure a top speed production.