Motorcycle Mechanic Simulator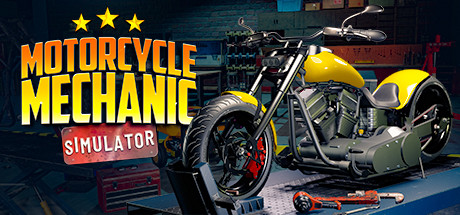 Steam score 78% ( 428 reviews)
Title: Motor Mechanic Simulator
Release date : 17.11.2021
Genre: Simulator
Publisher: PlayWay
Developer: Play2Chill
Steam
Get an opportunity to become a head of a motorcycle renovation team. Find and buy old bikes, give them a second life and sell with profit, as huge and breathtaking, as your work on motorcycle was.
Choose between various designs prepared by your team. Decide which look will be more worthy and get to work.
Dismantle old and worn-out parts, remove rust, cut and weld...then polish them and put the chosen paint.
Sometimes deadlines are so strict, that you have to get your team to work with you. Distribute work and manage your fellows. Time is money.
After work with particular parts, frame etc., it's time to put all of the pieces together and take your bike for a test ride!
Big time has come. Try to get the best price for your renovated bike