Esport Manager - out now!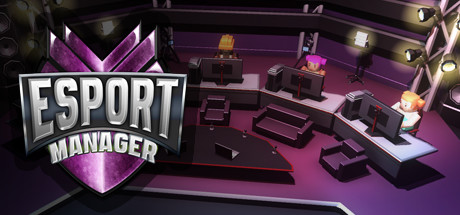 Title: Esport Manager
Platform: PC
Genre: Simulation & Time managment
Developer: InImages
Release date: 18.6.2018
Buy on Steam

Would you like to try your hand as a manager of this e-sport?
To participate in league matches and go to the top?
eSport Manager is a game based on the idea of e-sports competitions, especially the most popular - FPS AND MOBA.
Create your dream team by selecting the players who suit you the best. Care for their constant development, train, sign advertising contracts and be active in social media. Thousands of fans aren't going to come to you on their own, you have to work for it.
Achieving success in league matches and winning first place requires continuous training. The whole team needs to obtain skills, not just a single player. Their proper use in a match is the key to victory, even with a stronger opponent.
The base where the team trains is very important for rapid development and achieving success. Expand it, share new premises and install additional items for use. The players must also train at the gym, play, relax and have meals. All these elements have a direct impact on the games in the league.
Before league matches conduct sparing with other teams, to prepare the appropriate tactics. In sparing you can test different combinations of Special Skills, select weapons, behavior and observe their impact on the game.
Start in Sponsored Tournaments to gain experience and earn cash prizes.
To reach the very top there is hard work and loads of matches to play.
Game features:
- two game modes (FPS, MOBA)
- 3 leagues in each match mode
- 48 different teams in each League
- 40 special skills for each member of the team
- 20 special skills for each team
- 25 weapon types
- 12 types of heroes in MOBA
- 9 rooms in the team base with the possibility to expand
- 142 items of equipment to purchase
- 69 Sponsored Tournaments
- unlimited number of advertising contracts
Farm Manager 2018 - gameplay