Car Mechanic Simulator VR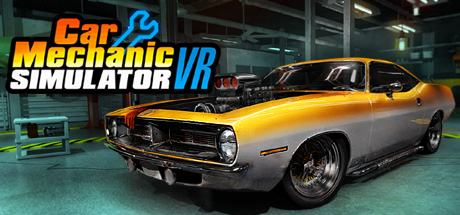 Steam score .... (.... reviews)
Title: Car Mechanic Simulator VR ( Virtual Reality )

Release date : 2019
Platform: PC
Genre: Fixing Simulator


Add WishList on Steam
Buy CMS 2018 on Steam
ABOUT THIS GAME
Car Mechanic Simulator VR challenges players to repair, paint, tune and drive cars in fully 3D world. Find classic, unique cars in the new Barn Find module and Junkyard module.
Build and expand your repair service empire in this incredibly detailed and highly realistic virual reality simulation game, where attention to car detail is astonishing.
All this with new, photorealistic graphics and virtual reality experience. Featuring cars (42), tools (10+) and unique parts and options (1000+). It's time to roll up your sleeves and get to work in full immersive gameplay!

Car Mechanic Simulator also includes car auctions where old cars are available for resale or purchased for your collection. Game's infinite number of randomly generated missions will keep you more than busy (and dirty). Thanks to the capabilities of virtual reality you can get closer to beautiful and rare vehicles of your dreams.

Each mission offers its own unique challenge of varying difficulty and time constraints to meet. If additional and extra tools are needed, they available for purchase. You can eventually upgrade your garage to include specific equipment such as lacquer sprayer or a parts warehouse.

PLAYWAY S.A. realizuje projekt pt. "Dostosowanie sposobu użytkowania i funkcjonowania gry "Car Mechanic Simulator" do możliwości rzeczywistości wirtualnej (VR)." w ramach w ramach działania 1.2 "Sektorowe programy B+R" Programu Operacyjnego Inteligentny Rozwój 2014-2020 współfinansowanego ze środków Europejskiego Funduszu Rozwoju Regionalnego
Celem projektu jest: opracowanie innowacyjnej technologii CMS VR, stanowiącej ekosystem pozwalający na dostosowanie sposobu i funkcjonowania gry do możliwości wirtualnej rzeczywistości.
Efektem projektu będzie opracowany grywalny prototyp gry na platformę wirtualnej rzeczywistości (VR) – "Car Mechanic Simulator Virtual Reality".
Wartość projektu: 1 083 796,72 PLN
Wkład Funduszy Europejskich: 650 278,03 PLN